Dylan is a two-time Olympian and won a Bronze Medal at the 2008 Olympic Games in Beijing. Dylan has been a member of the Kamloops Track and Field Club (KTFC) since 1991, starting when he was nine years old. He has competed at many local, provincial, national, and international track meets. He has won numerous provincial and national titles, and still holds some BC Junior Development (JD) records to this day. One of his greatest achievements was winning the IAAF Diamond League in Shot Put in 2011.
It is our pleasure to have Dylan return to work with our club athletes in this capacity as the Throws Coach, and to share his knowledge with them on a daily basis. He is passionate about giving back to the sporting community in Kamloops. 
As Head Coach, Dylan provides guidance to the other coaches of the Club and is the liaison between the Club and the City of Kamloops. 
Dylan has competed in many countries around the world in Shot Put, however the included image provides a list of the international medals that Dylan has received. Dylan has helped put the Kamloops Track and Field Club and the City of Kamloops on the global map!
Christine Yamaoka
Sprints and Hurdles Coach
Christine works with our older athletes (13+). She is an accomplished athlete, working with some top-class coaches during her formative years (Calgary Spartans), and in university, at UBC. Christine has been involved in coaching track and field since she was in grade 12, helping to assist her high school coach with sprints. She joined the KTFC as a coach in 2016.
Christine enjoys expanding her knowledge and continues to challenge herself to learn new techniques and concepts around the biomechanics or the science behind sprinting and hurdling, through a variety of courses mixed with certification. She believes the more she learns, the better she can coach individual athletes to reach their full potential.
Christine is dynamic and works to get the best out of her athletes. She certainly keeps them interested in the sport, and encourages her athletes to work hard and do their best, looking for improvements in performance at each practice and meet. She believes every athlete brings something important to our Club and loves the diversity of it. 
Christine is a teacher and coach in the Kamloops School District.

Dr. Bondarchuk is a Doctor of Pedagogical Science (University of Kiev) who came to Kamloops in 2005. Dr. Bondarchuk has put over 40 years of research into programs, and is a master in periodization. He has helped over 31 high performance athletes reach podium performances in World Championships and Olympic Games. One of them being KTFC member Dylan Armstrong who won a bronze medal in Shot Put in the 2008 Olympic Games in Beijing. Dr. Bondarchuk also put four athletes on the Canadian Olympic Team in 2012 in London. A Canadian coach has never put that amount of athletes on an Olympic team from the same city!
Today Dr. Bondarchuk helps coach throws when possible and provides assistance where needed.
Dr. Lehmann works with our high school distance runners. He coaches cross country, indoor track, and outdoor track. He coached distance runners at Carson High School in Carson City, Nevada for nearly a decade before moving to Kamloops in 2018.
Dr. Lehmann is a long-time runner himself. He ran his first full marathon at the age of 10 and has run nearly 20 marathons since then, including the prestigious Boston Marathon. He competed at the NCAA Division 1 level at the University of Utah in Salt Lake City and qualified for several conference championships in both cross country and track.
Dr. Lehmann is the only full-time podiatrist in Kamloops and the furthest north in the province. Patients from all over BC come to him for foot and ankle problems. He takes a particular interest in diagnosing and treating running related injuries.

Dr. Lehmann has two sons that are members of the KTFC. He has completed multiple coaching courses in both the US and Canada, including the BC Athletics Sport Coach course.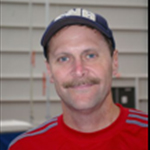 Mike Kern
JD, Jumps, Pole Vault Coach
 Mike has been a school teacher in the Kamloops School District for many decades. He has been actively involved with the KTFC for this entire time span. In the past, he has been appointed to numerous regional and provincial teams as a coach in several event areas. He has acquired coaching certification in many disciplines – including the completion of level three NCCP certifications and acquiring national certification modules beyond this level.
Mike coaches all of the track and field events and coaches a wide variety of age groupings. Mike also has a coaching background in volleyball, basketball, gymnastics, and several other sports. He has led and conducted numerous workshops in several different athletic disciplines over the years. Mike is constantly trying to better himself and those around him.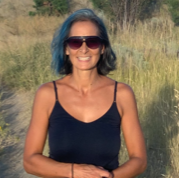 Miriam Dziadyk has been coaching with the KTFC for the past five years, and coaching children in other disciplines for ten years. Miriam started as a JD coach when all three of her boys were in the 9-12 age group. The JD group is still a very special group to her as she believes in the importance of building physical literacy and love of sport. 
As Miriam's sons have gotten older, she has expanded her interest in working with athletes 13+, gaining the NCCP Club Coach certification in endurance running. She put her new credentials to the test by being a BC provincial coach at XC Nationals in 2019. Recently, Miriam also attained the NCCP Club Coach certification in jumps. In addition, Miriam is a track and field official and has taken an interest in "starting". She is looking forward to the future to gain experience both locally and provincially.
Miriam has had a life-long love of sport in many disciplines. Currently, she competes in both running races and triathlons. She is an NCCP certified triathlon coach, as well as an NCCP certified swim coach.
Miriam has recently taken on our Masters group as well!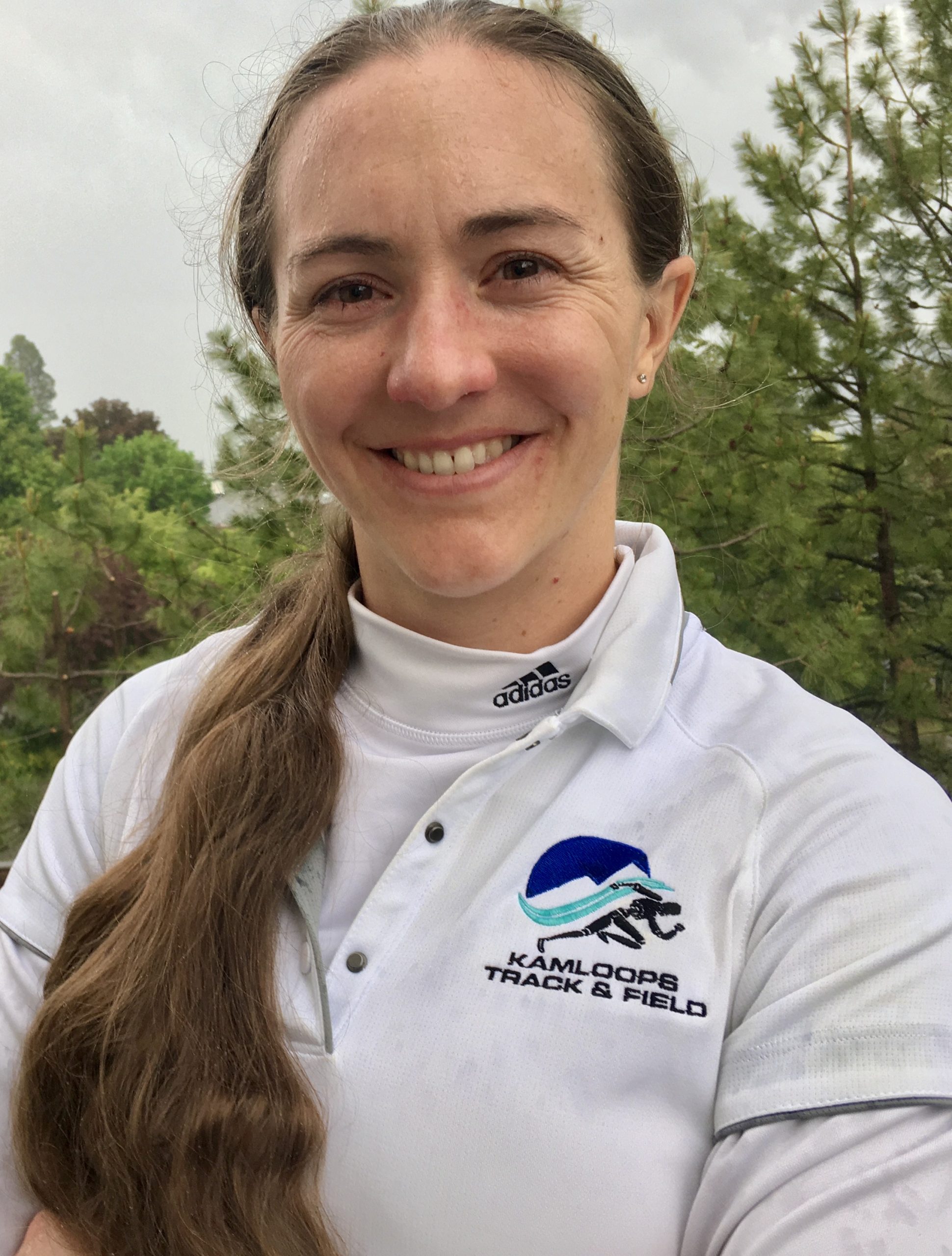 Natasha is an experienced multisport athlete and coach. She joined the KTFC as an athlete in 1999 where she learned the technical aspects of running, jumping, and throwing; developed good goal-setting practices; and was introduced to competition strategy and performance progressions. These skills were foundational to Natasha's athletic accomplishments, which include Team BC Wrestling, WolfPack Women's Soccer, and BC Scottish Highland Games Heavy Events Women's Champion. In her time with the KTFC, Natasha was recognized as one of the top all-around JD Athletes in BC and, later, competed in discus and shot put in the BC Summer Games.
Natasha is delighted to have the opportunity to nurture the love of sport in the next generation of KTFC athletes. She aspires to develop the athletes' understanding of the technical aspects of athletics and performance sport in a fun and supportive environment, where athletes of all levels have an opportunity to grow and succeed. 
Natasha is a second-generation KTFC coach, and has experience coaching many levels of sport, including with WolfPack Kids Club and Sports Camps, KYSA camps and U-18 A Girls Soccer, and WolfPack Women's Soccer for an undefeated season.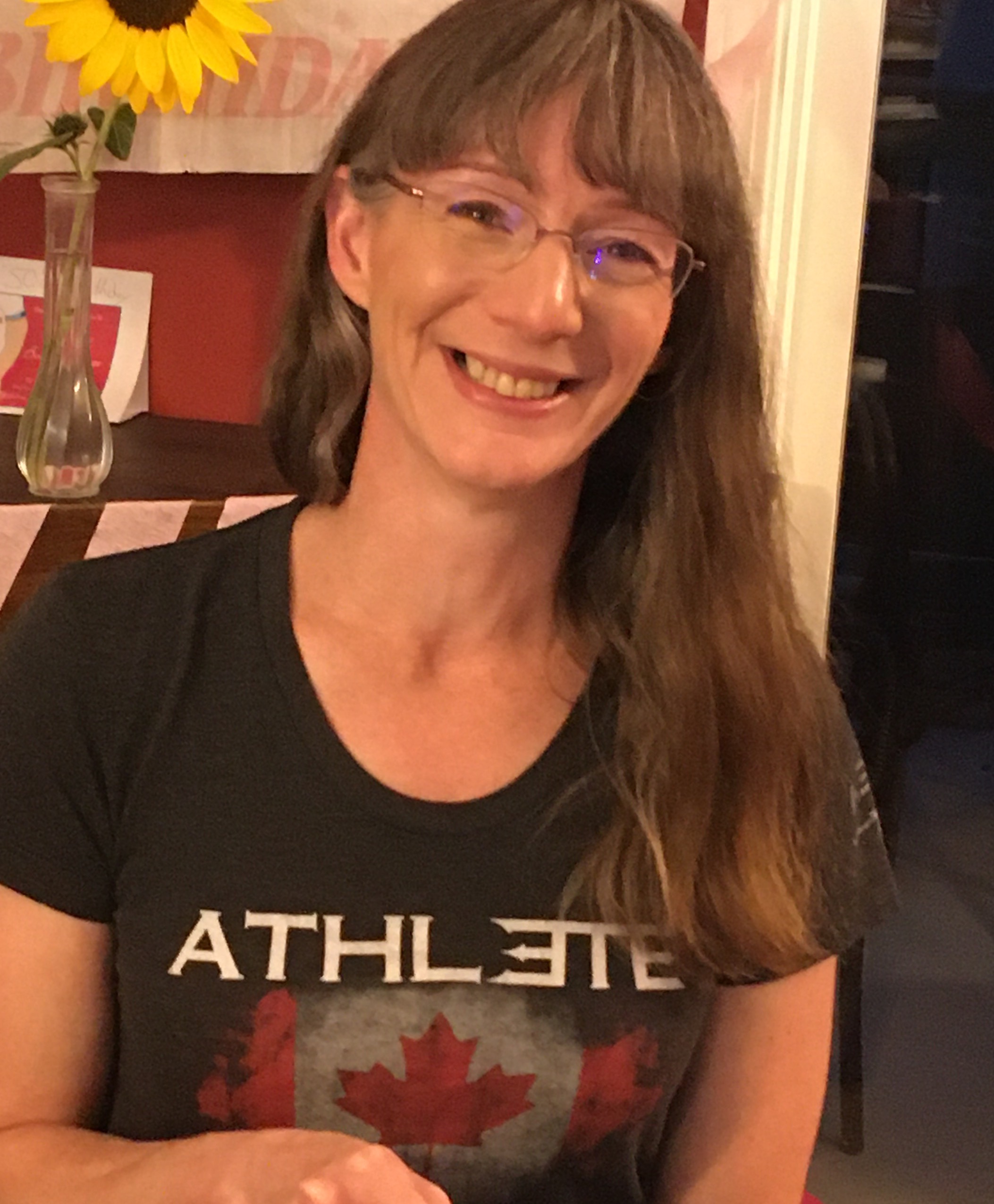 Tatiana started training as an athlete with the Kamloops Track & Field Club in 1996 and began coaching with the club in 1997. Tatiana served as the Head Coach of the Junior Development program in the 1990s and 2000s, during which time she coached many JD athletes to BC
championships and provincial records. As faculty at TRU, Tatiana instructs various physical education and sport courses, including biomechanics, conditioning, intro to sports, growth & motor development, and physical education methods. Tatiana has more than 35 years of
coaching experience spanning Track & Field, gymnastics, conditioning for rep soccer, volleyball, basketball, and work as a personal trainer.
As a multi-sport athlete, Tatiana competed in most Track and Field events, focusing her training on sprints and throws; won multiple provincial arm-wrestling titles; represented team BC in gymnastics; and represented team Canada in the North American Scottish Heavy Event
Championships. Tatiana was the first woman to compete in the Scottish Heavy Events in BC, initially throwing alongside the men, until she helped to establish a women's division. Tatiana is passionate about the global importance of sport, life-long sport, and the long-term development
of athletes.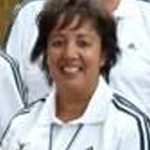 Dayl has been working with the Track Rascals program since 2010. She is one of our volunteer coaches, and is on the Executive Board of our Club as the Vice President. Dayl has taken the Run, Jump, Throw course through BC Athletics and uses those skills and practices while coaching the 6 to 8 year olds in the Rascals program. Dayl does an outstanding job. She loves working with young children and teaching them to be the best they can be. Dayl's focus is on having fun with this age group. She incorporates game-based learning into all of her sessions. 
When the Club hosts track meets, Dayl promotes the participation of the Track Rascals in the 60 meter fun run race indoors and outdoors. She also hands out the ribbons and medals at every meet. Dayl tries to run at least 3 Track Rascals sessions each year, and if there is demand and enough interest, she adds another session. She encourages all of her Track Rascals to become Junior Development athletes.
Dayl is a dedicated volunteer and our unsung hero!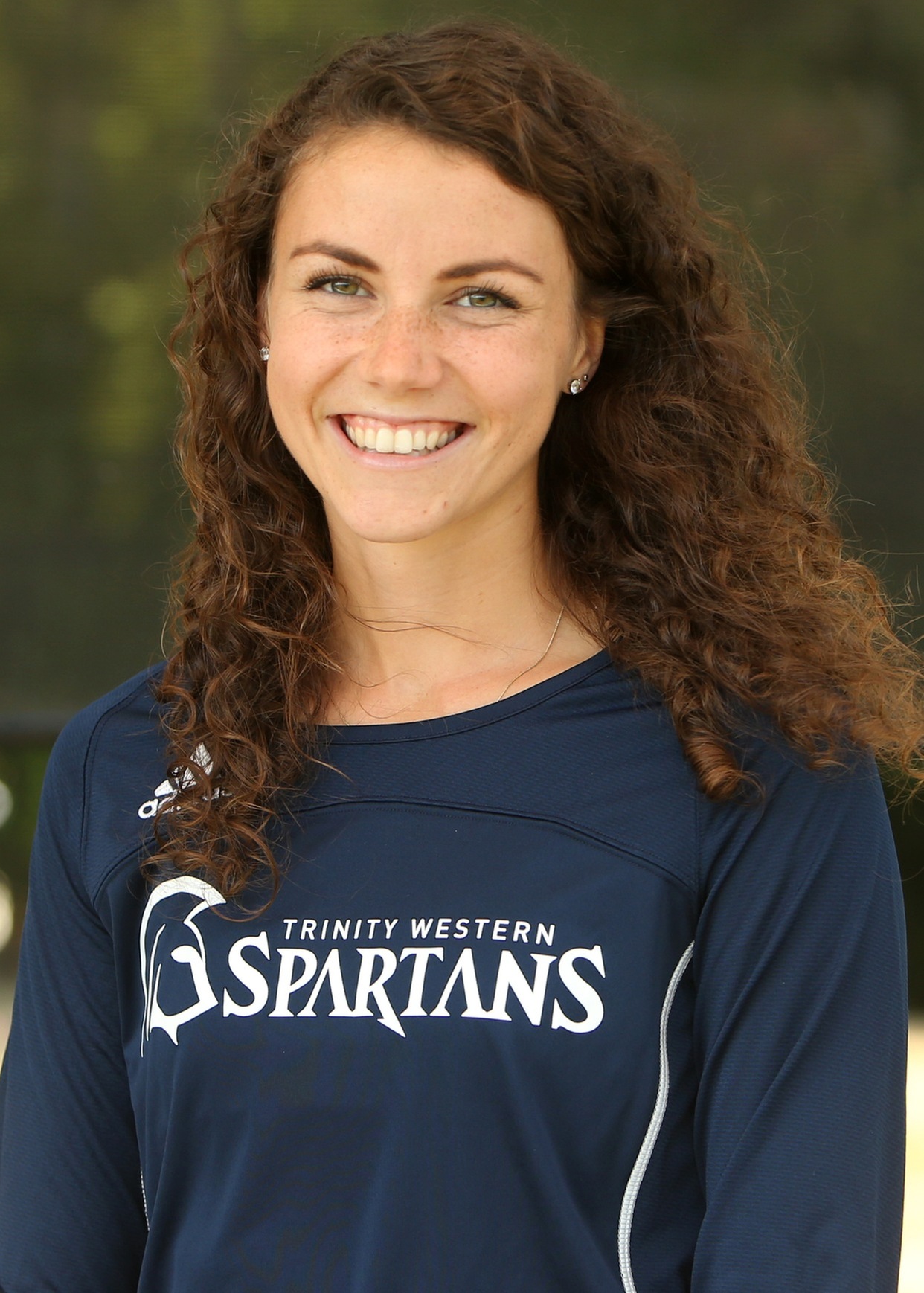 Jordyn recently moved to Kamloops. She is a kindergarten teacher and also competed as a pentathlete at Trinity Western University. She is an experienced coach, most recently coaching with the Langley Mustangs and their Junior Development program.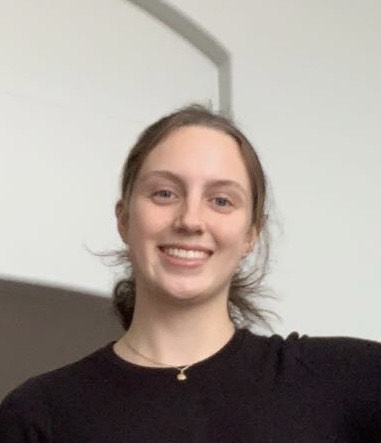 Sophia has been a member of  KTFC since 2016. She has competed in multiple events, such as middle distance running, triple jump, and high jump. She also enjoys other sports such as soccer, basketball and snowboarding. Sophia started coaching in 2020 and has completed NCCP Sport Coach training and the NCCP Run, Jump, Throw course.
Sophia is looking forward to further expanding her knowledge. She enjoys working with kids and teaching them new skills while having fun and staying active.